Steve Voudouris
CEO & Founding Partner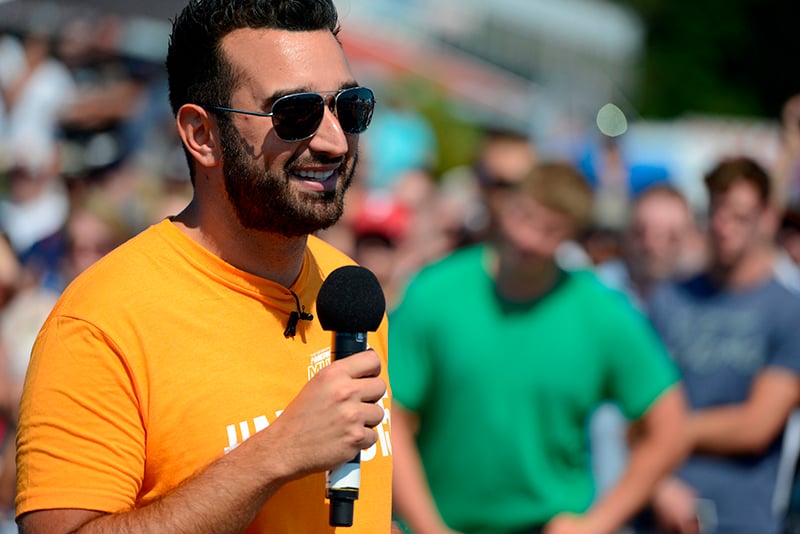 CEO and cofounder of Turn5, Inc., Steve Voudouris has embodied the ideal of the modern entrepreneur through his leadership and work ethic that trace back to humble beginnings. While just a seventeen-year-old high school student in 2001, Steve Voudouris along with his brother Andrew and a friend from high school cofounded Xoxide, Inc., a company focused on providing people an enjoyable customer experience when shopping for computer accessories. Starting out in his parents' two-car garage, Xoxide's customer base quickly grew as did the company due to Steve's focus on putting the customer first.
By 2004, Steve shifted focus to embrace one of his passions: the automotive aftermarket. In 2004 Steve launched AmericanMuscle.com, a site dedicated to providing enthusiasts with top-notch customer service and the highest quality Mustang parts. By 2009, Steve's leadership and vision for a better ecommerce experience had propelled the business to new heights, and was celebrated by local and national business associations including the Small Business Young Entrepreneurs Award. Steve Voudouris sold Xoxide in 2009 to focus on Turn5, Inc., along with AmericanMuscle.com. Turn5 now operates two ecommerce sites: AmericanMuscle, which is the aftermarket leader in Ford Mustang & F-150 parts, and ExtremeTerrain, aftermarket authority for all things Jeep Wrangler related.
Despite the exponential growth that Turn5 has experienced, the core values that Steve Voudouris has instilled in the company as well as all of its employees are just as present today as they were in 2001. With an absolute dedication to the customer's experience, the service they receive as well as the quality of the parts they buy, Steve's vision for a unique and enjoyable ecommerce experience has earned Turn5 a myriad of accolades.
Under the leadership of Steve Voudouris, Turn5 has experienced success after success and has been honored with 13 customer service and growth awards, including Entrepreneur Magazine's "Hot 500 Award"; Inc. Magazine's "Top 100 Retail Companies"; and Bizrate.com's "Platinum Award for Customer Service Excellence."
Steve's passion and enthusiasm for the automotive aftermarket as well as his work ethic and dedication to putting the customer first is shared by the Turn5 team and reflected in the culture of the company. Turn5's success can be directly attributed to the combined efforts of the whole team, which has allowed the company to grow and flourish, and will continue to do so for years to come.